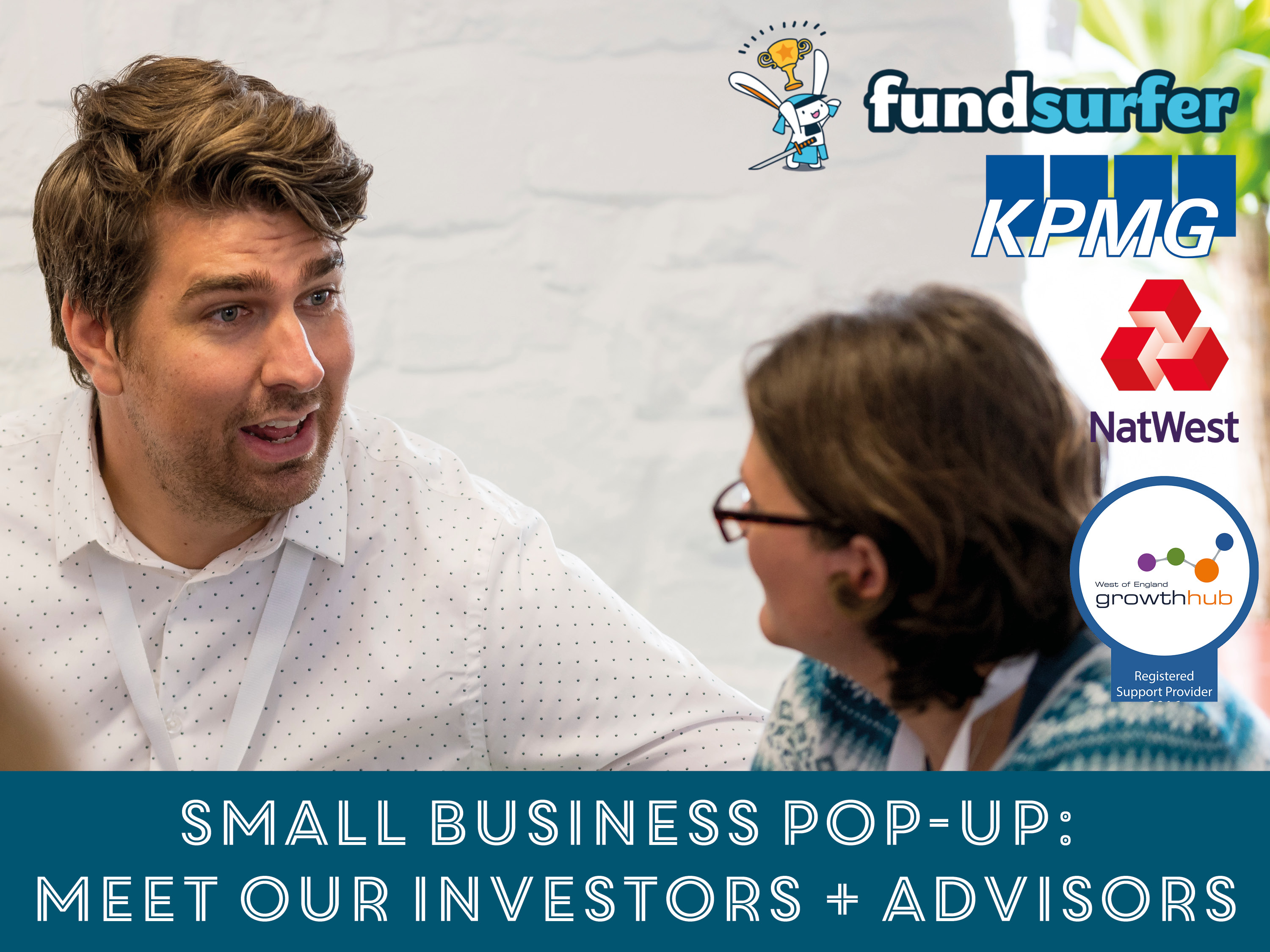 On 14 March 2018, The Stable is holding a Small Business Accelerator pop-up event (a free open day for small businesses to gain new skills and insights), sponsored by the brilliant West of England Growth Hub. Pop in at your convenience armed with the questions you want to ask to help your business grow; this is your chance to meet and to question several experts in their fields from the worlds of investment, crowdfunding platforms, finance, training, scaling-up your business and more.

Experts available on the day
This event will run from 1pm until 7pm, with networking drinks afterwards (if a crowd remains and is amenable!). If you're thinking about starting or scaling up your business idea, this pop-up shop full of really handy and approachable people is full of just the kind of advice you need. Come along to meet each other and the following...
Experts from the West of England Growth Hub - they know what you need to do next and can point you in the right direction.
Oliver Mochizuki from FundSurfer, the next-generation fundraising platform where projects and businesses really get funded.
A KPMG's financial advisor to see what steps you could usefully take next on the finance and planning front.
Small business development experts Steve Lovell and Andy Light from NatWest, to help you plan for financial success.
Murray Pullin from Making Tax Digital Solutions (which does what it says on the tin!)
Book your free place
This event is free to attend and you are welcome to talkl with as many of the 'panel' you like on the day from 1pm until 7pm. We've got plenty of space at The Stable for group sessions if you all turn up at the same time and want to know the same thing, as well as several small offices you can step into for privacy if preferred.
Questions?
Contact The Stable and we'll get back to you as soon as possible.
Other events you might like